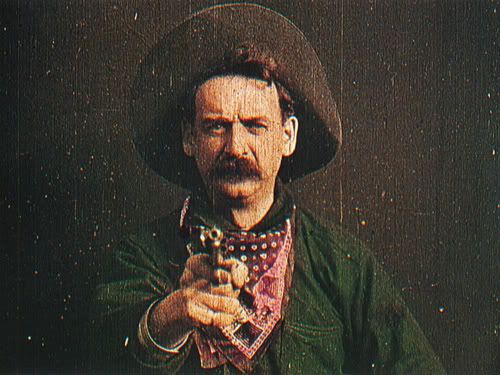 Further to my thoughts on remakes – you often get people complaining about remakes like they're a new thing, a modern blight on the cinema.
But here's the thing: one of the first ever narrative films was Edwin S Porter's The Great Train Robbery (1903). In 1904, as the link above makes clear, Siegmund Lubin released a knock-off remake – making him essentially The Asylum of the early days of the cinema. In 1905, Porter himself released The Little Train Robbery – a parody of the first film with kids taking the place of the bandits.
Film remakes are as old as the cinema itself.